Get Your Child into a Selective Enrollment High School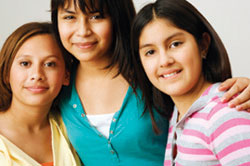 Do you know the percentage of students accepted into a Chicago Selective Enrollment High School? A mere 17%! In reality, far fewer are accepted to the more popular Selective Enrollment schools – often less than 10%!
Get Ready, Get Prepped, Get In!
Registration is NOW OPEN for our Fall 2017 classes to prepare for the Selective Enrollment Exam (incoming 8th graders).
Get your child ready for the competitive admissions process.
test scores matter more…
Test scores increasingly determine whether a child gets into one of the top schools. The average GPA for all Selective Enrollment High Schools is about 3.7 while the GPA at the more competitive schools is already a perfect 4.0. Less than stellar 7th grade grades will exclude your child, but superior grades on their own will not be enough to get in.
The Selective Enrollment Entrance Exam is one third of both the Selective Enrollment High School and Academic Center 900 point admissions formula. Your child needs a top score on this test to get into a competitive Selective Enrollment school.

SelectivePrep's rigorous fall program will thoroughly review the math, reading, language and vocabulary your child must master to excel.
How We Do It
We teach in a straightforward manner, use few fancy words, and show students the most efficient method to reach the correct answer. We do not believe in tricks or magic. Your child will find the SelectivePrep program so rigorous and comprehensive that he/she will be not only well prepared on test day but also better equipped to handle his/her school work.
The SelectivePrep Program includes:
Diagnostic test. Initial assessment that provides a detailed analysis of individual student strengths/weaknesses.
Interactive classroom program. Comprehensive 17-hour hands-on classroom program tuned to actual Selective Enrollment Exam content.
Focused classroom materials. Rigorous review of Selective Enrollment topics developed by test prep experts.
400+ page Study Guide. Hundreds of review questions (including answers and step by step solutions).
Instructor updates. Regular and specific updates on student performance and in-class quizzes.
Practice test review. Full length administration & review of Selective Enrollment Practice Test topics.